Following the recent backlash and arrest of the popular Nigerian actress and screen goddess, Funke Akindele, for breaching the Covid-19 preventive measures by organising a party amid the Coronavirus outbreak in NIgeria. The National center for Disease Control and Dettol Company have both disowned the actress as an ambassador of their brand or campaign against Coronavirus.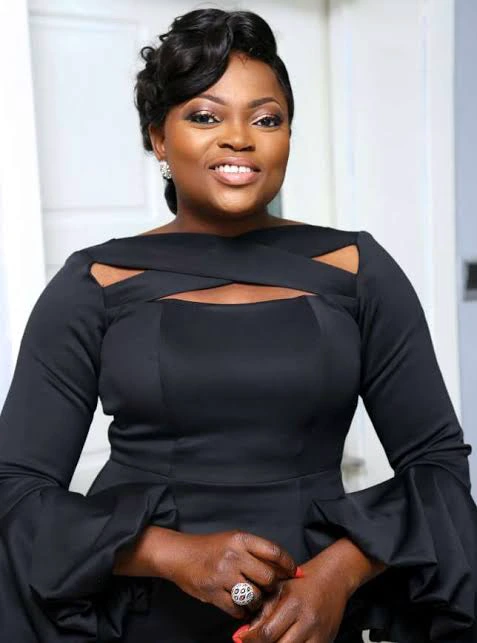 This was made known via tweets obtained on the twitter handle of NCDC at exactly 9:23 pm while that of Dettol was posted at 8:25 pm. The statement of Dettol read in part; "The NCDC partnered with Dettol on a public service message to educate our communities about preventive measures against COVID-19. Funke is not a brand ambassador of the NCDC". The statement of the NCDC also read in part; "As an agency of the Federal Government of Nigeria, NCDC has not engaged brand ambassadors as part of our response to Covid-19".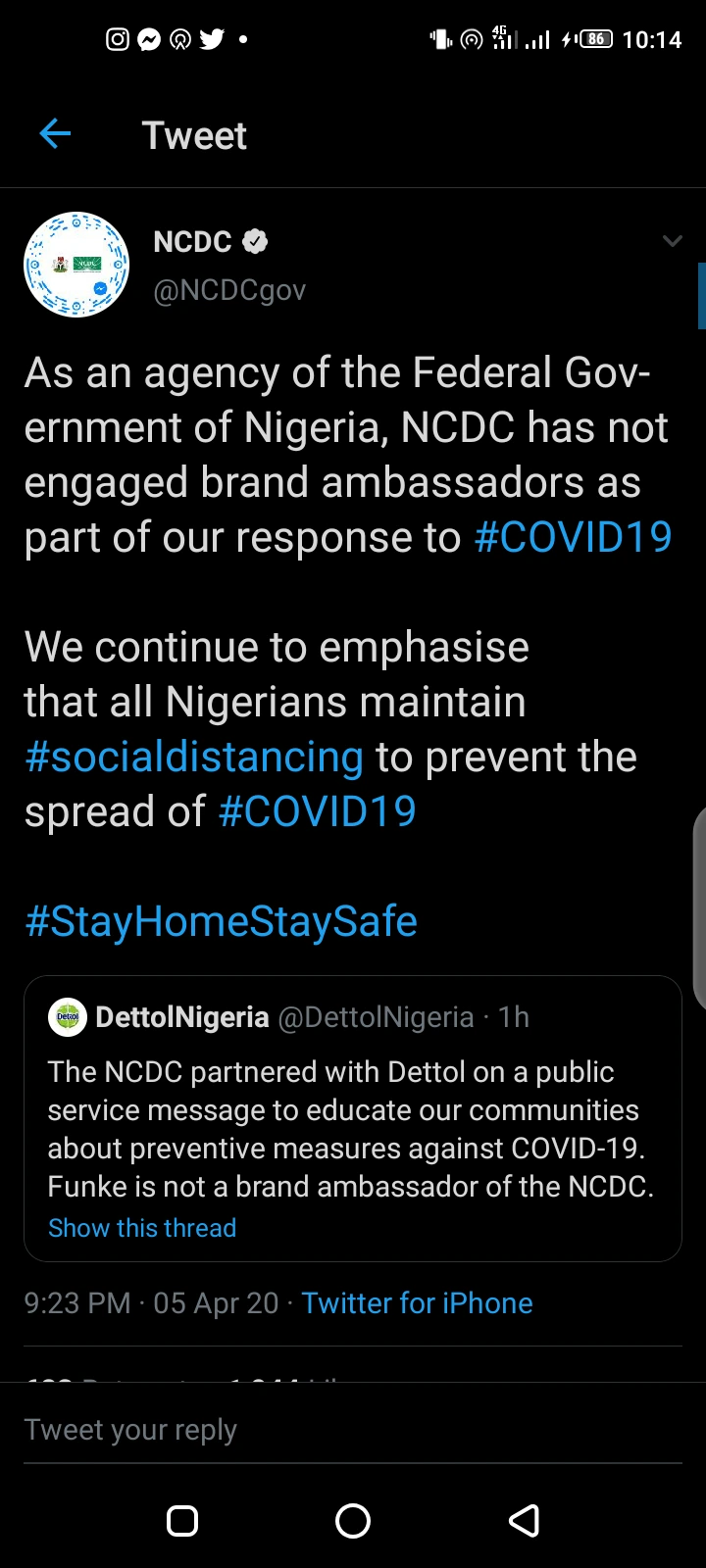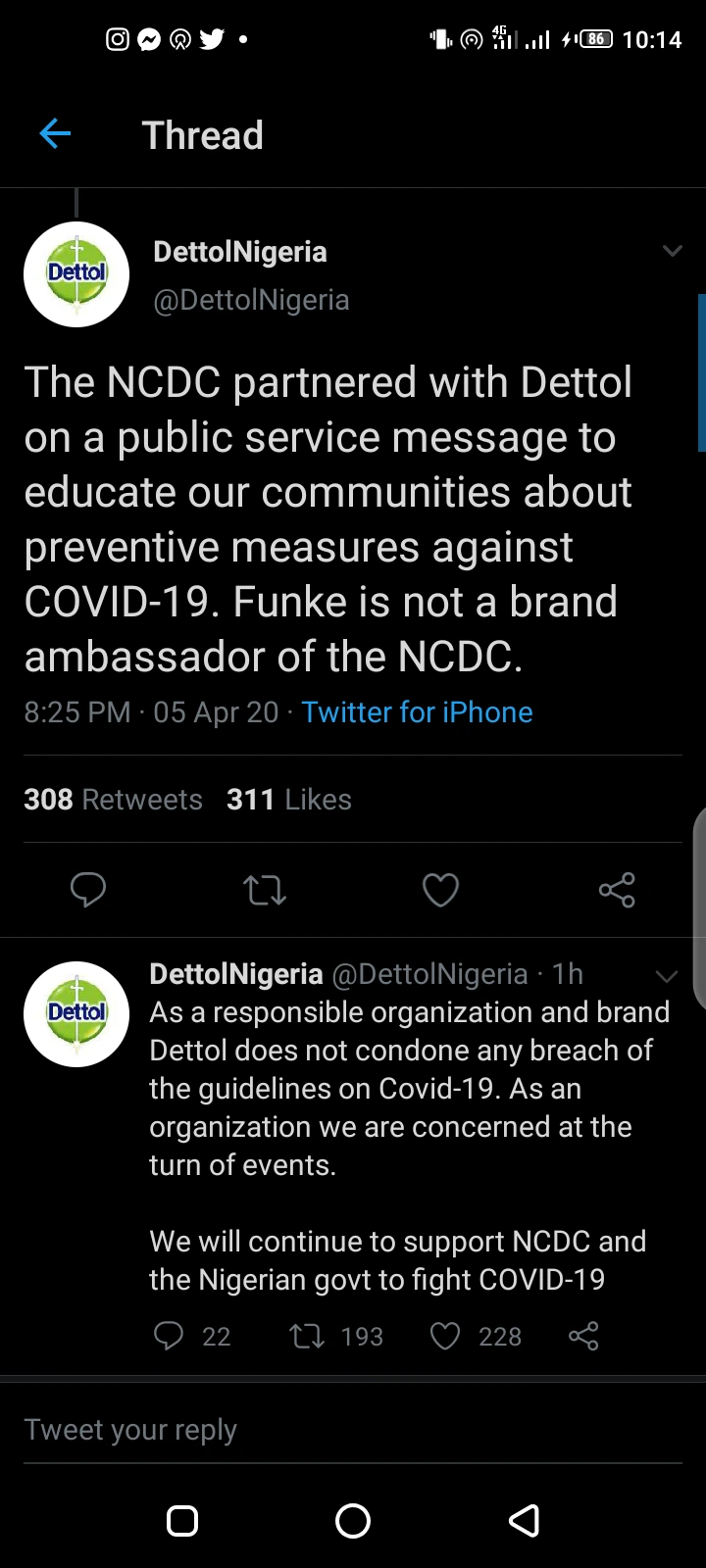 It should be noted that ever since the video footage of the party held by Funke Akindele yesterday night surfaced online, she has been facing a barrage of criticsm from people who felt she was insensitive to the present war against coronavirus and she isn't practicisng what she is preaching. Many had even wrongly assumed that Funke Akindele was a brand ambassador to the campaign against coronavirus, hence, the need for the clarification by both NCDC and Dettol Nigeria.
views : 3564